FlowShare creates detailed step-by-step guides as you perform your tasks.
FlowShare runs in the background and documents every step and action you take in any software, then delivers a branded process manual you can use to train your staff.
14-day free trial. No credit card required. 
These companies already trust FlowShare to create guides that run their business
"When I used to work on a relatively complex step-by-step documentation, it took me around two days. With FlowShare, it's less than an hour and a half. It doesn't get much easier than that."
"In the end, we saved a lot of money simply because we were able to speed up the documentation process. Without FlowShare, our ERP migration and documentation would probably have taken half a year longer."
ERP Business Process Manager
"I need only 10-15 % of the time it took me in the old days with paint and stuff."
"Even when I had little time, the documentation was done within 20 seconds. And in such a way that colleagues and other employees could also make good use of it."
The way companies document their processes is
dead
Here's what's happening in most companies:
Doing documentation doesn't mean you have to take the team away from their current responsibilities, write out every single step of the process and waste hours of your valuable time to keep up or up to date.
There's a better way to create
guides
user manuals
processes
With FlowShare you go through your task as you normally would and it creates a step-by-step guide including screenshots, arrows and text instructions. It documents your entire process as you do it.
Here's how it works in FlowShare
1. Open up FlowShare and start any task.
Instead of having to document everything by hand, start FlowShare and then go through your process on your computer as you normally would. 
No matter what you are doing or which application you are using, FlowShare documents everything in the background – every click, screen, every step that you take.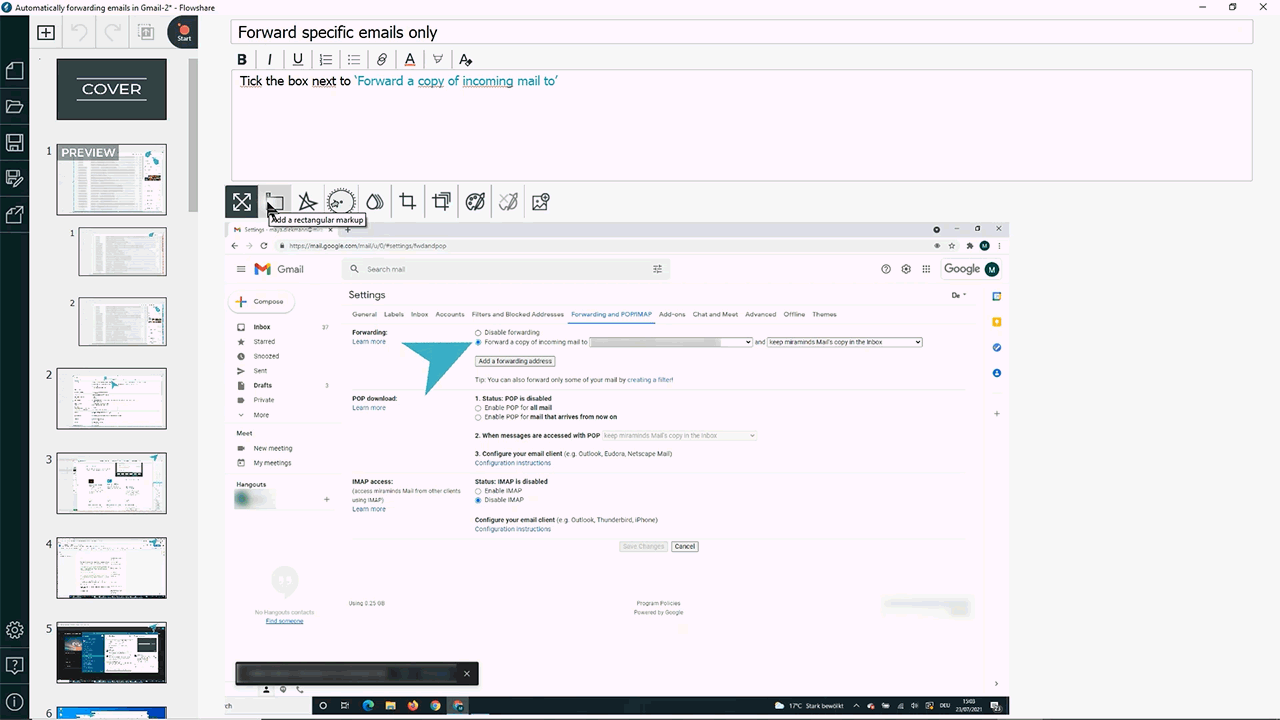 2. Bulk edit and adjust your new process.
When you're done, you can review and edit every step. 
Bulk Crop your guide, to create more focus. Blur hundreds of images at once to hide sensitive data. Add and move markups, edit texts. 
3. Publish and share your new process.
When you are ready to share your new guide Select the format   your choide – PDF, PPTX, DOCX, HTML or PNG,
Choose a design template – FlowShare automatically formats it with your company branding including Colors, logo, fonts and you can share it with your team! 
If you need to update the process, you can always access your source flow-file.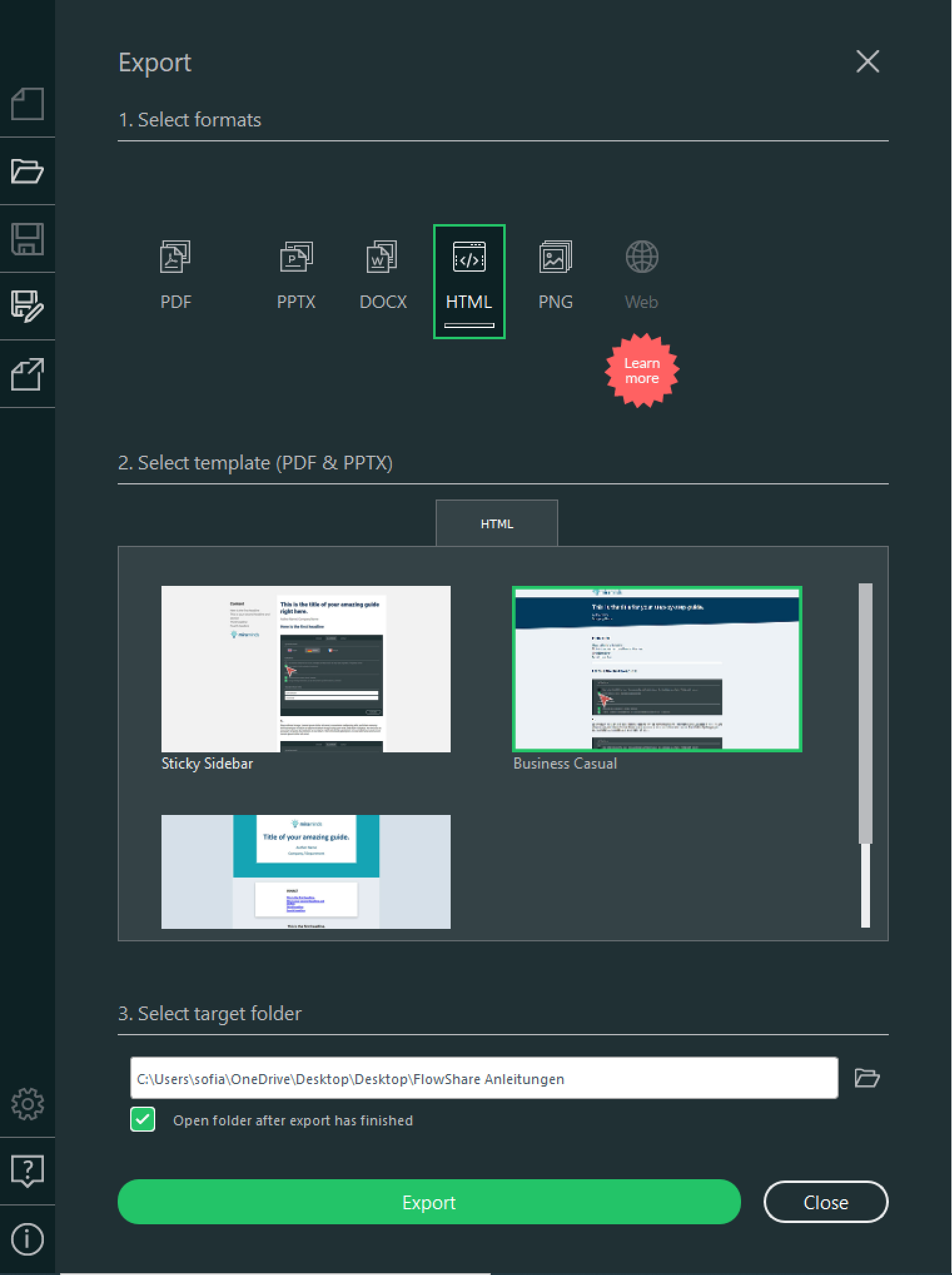 With FlowShare you'll be able to
Documenting processes has never been this easy.
Automatically documents every action you take.
FlowShare works with any application on your computer even your desktop. records every click and screen and adds text instructions for every action. 
Consistent branding across every guide
Every guide you export, will have your logo, fonts and brand colors. Create brand templates that format for guides
Blur all sensitive data at once
Blur sensitive data and FlowShare automatically identifies every step that element shows up and blurs it for you. Save hours of work by not having to blur sensitive data on individual steps.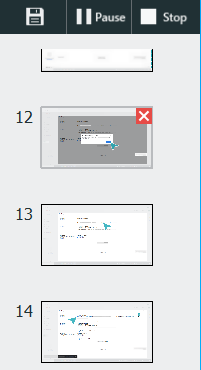 Document while you work / create guides while you work
You can focus on what you do best without interruptions and FlowShare will automatically do the documentation for you in the background. every step you take

Installs on your device
Because FlowShare runs from your computer, nothing is saved in the cloud. Everything is save and secute. It even works with Citrix and other Terminal Servers.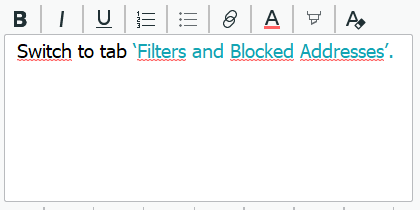 Automated Descriptions
Save time on repetitive text descriptions on "where" to click - FlowShare describes where you clicked on including the name of the Buttons automatically.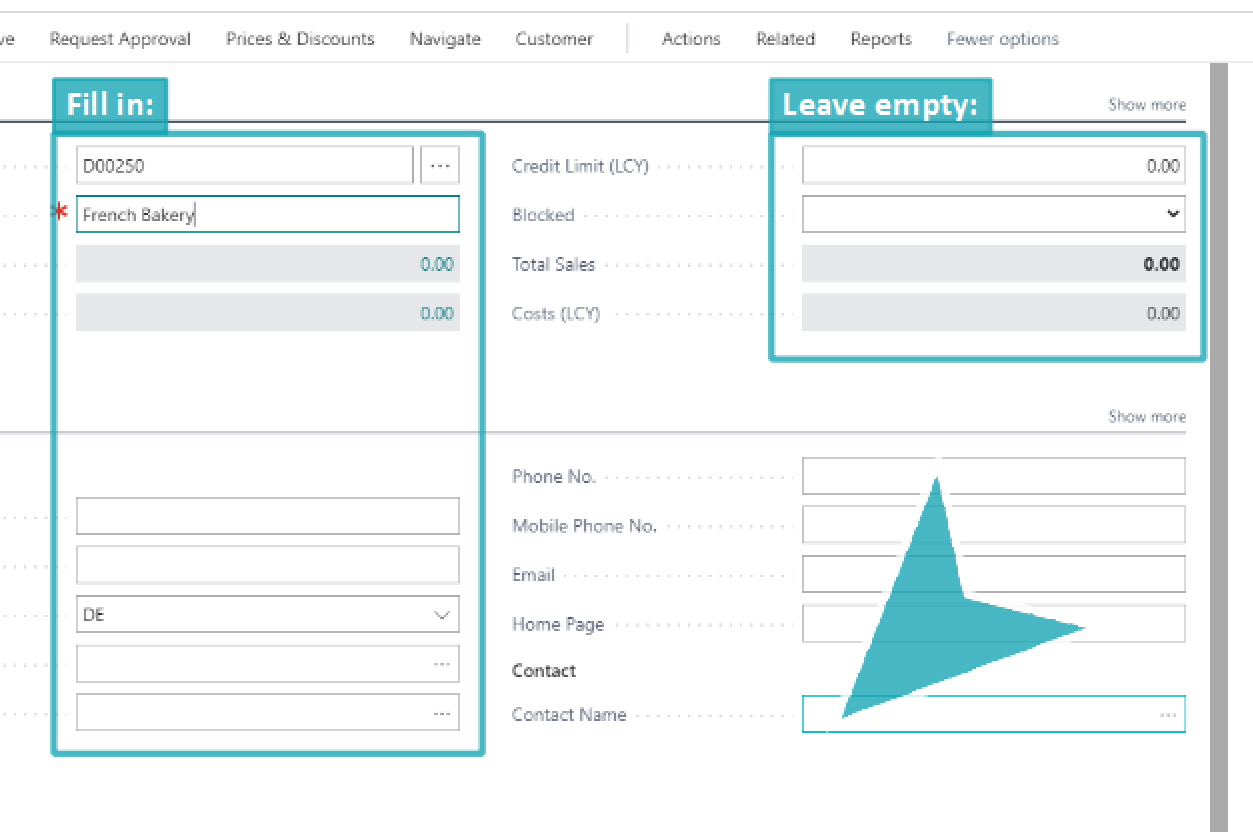 Image Editing in Paint
You can enrich the captured screenshots with even more information and add invidual markers.
Shorter guides through StepCombine
Your guides become shorter and clearer as FlowShare automatically merges related consecutive steps into one single image for you.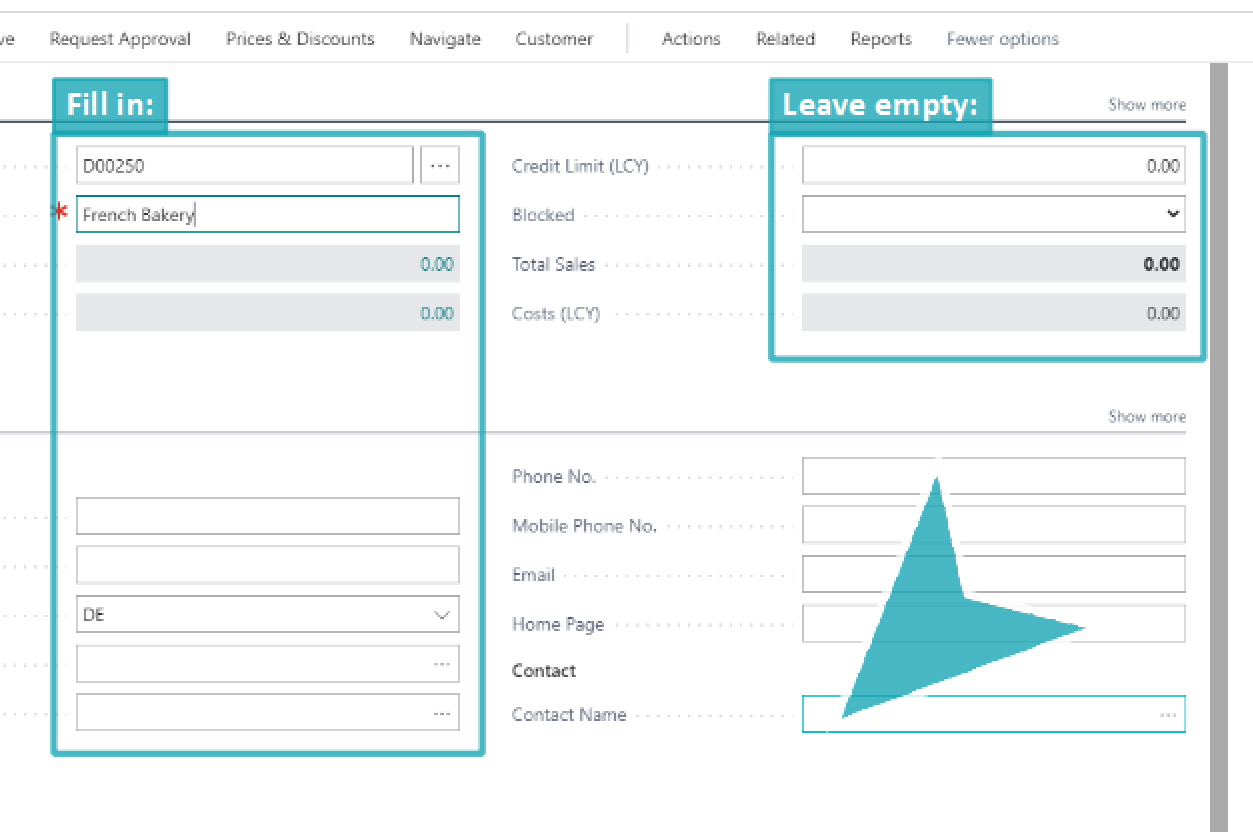 Simple, quick screen annotations
FlowShare makes your guides easier to follow by highlighting where you clicked. You can easily adjust and add additional markups.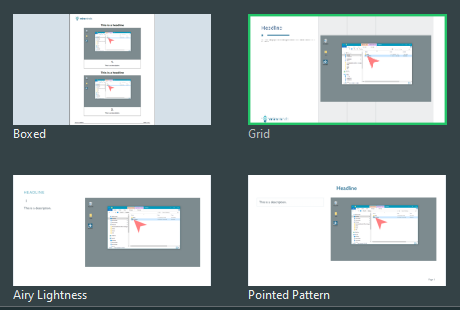 Create brandend guides without any design experience.
With over 10 templates to chose from, FlowShare let's you create documentation that looks like it was designed by a pro.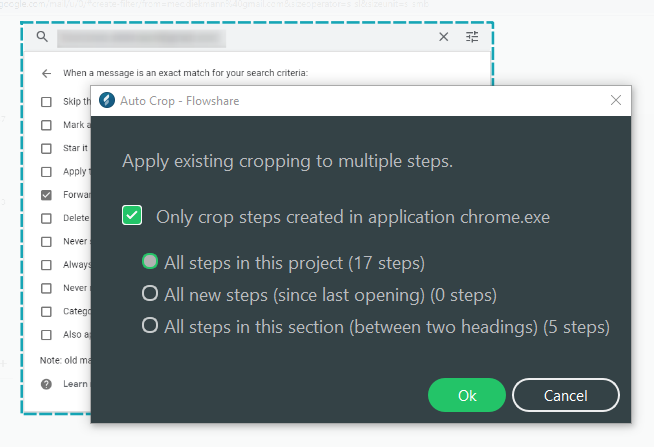 Bulk Crop your entire process.
Save valuable time when editing by not having to crop screenshots individually but by applying the crop to several screenshots at once, and thereby setting the focus in your guide.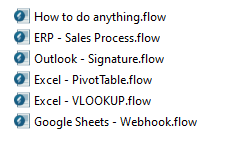 Source-Files for fast updates
Keep your documentation up to date easily by not having to capture the process all over again but just update the new steps the source Flow-file.

Export to various Formats
Choose the right format for your needs at a given moment, depending on the type of guides you are creating: PDF, PPTX, DOCX, HTML or PNG.
Here's what your guides can look like
These example guides were created by our interns who have never created step-by-step-guides before.
They have no design education and didn't put any effort in to make them look good. 
If they can do it, you can do it.
Create an unlimited number of guides free for 14 days.
No restrictions, no obligations, no credit card needed. Only pay if you love it after your trial.  
That's why over 1000 organizations love FlowShare:
"With FlowShare, documenting is really quick and easy and everyone will understand the software, I'm convinced."
"If I just go through a system once with FlowShare, I get the slides and then I just have to add the texts – that saves me hours of time."
"When I used to work on a relatively complex step-by-step documentation, it took me around two days. With FlowShare, it's less than an hour and a half. It doesn't get much easier in that department."
"So what I find absolutely brilliant is that you can basically focus on your task and the screenshots are taken in the background."
"I've worked as a consultant in the ERP business for 20 years myself, I wish I'd had a tool like this many times."
ERP Business Process Specialist
"FlowShare is a high quality and intuitive tool for everyone who has to prepare larger number of software instructions."
"You get a nice manual faster without doing much for it."
"It's great to be able to follow up on IT training, to write a short note in FlowShare on what a step was all about again and keep the knowledge in the company."
"What we really liked about FlowShare: it's really foolproof. Anyone can use it."
"I need only 10-15 % of the time it took me in the old days with Paint and such."
"When doing the job I don´t have to worry about forgetting any step – FlowShare will take care of that 100%."
"The probably easiest solution to kick-start your process documentation."
"We use Flowshare in our NGO both for our work with a solid 800 volunteers and for the permanent staff. The IT skills vary greatly and with FlowShare it is super easy for us to create understandable instructions for everyone. And it's fast!"
"The beauty of these Flow files is that if something changes in the process or in the programme, you can open the old flow file again and jump to the appropriate place and take new screenshots and update the whole documentation relatively comfortably."
"With FlowShare, you can actually tell someone who has no idea about a process: go ahead and follow the guide. You can do that because with FlowShare, every click you make is documented."
"FlowShare allows us to document and preserve the knowledge that is available in the company, that is in all the heads of the individual employees. It helps us make this knowledge accessible to other colleagues and keep it in the company permanently."
"We have used FlowShare to train our staff. It's a great tool for creating simple visual documentation on how to use software. It has saved us a lot of time and effort."
"The ease-of-use is very impressive, it does not take 5 minutes with the tour to begin with creating process descriptions with FlowShare."
"Flowshare supports us by creating very well documented handovers when staff changes."
"I've been using FlowShare for a few years now to document websites for users. It used to take me days to do this, but now I can do it with a few clicks and a little editing."
Start for free. Create an unlimited number of guides. Only pay for the number of users you have.
Create an unlimited number of guides free for 14 days.
No restrictions, no obligations, no credit card needed. Only pay if you love it after your trial.