From Entry-Level to Expert in just a few Clicks.
Get employees on board faster – with FlowShare, the simple and fast documentation software.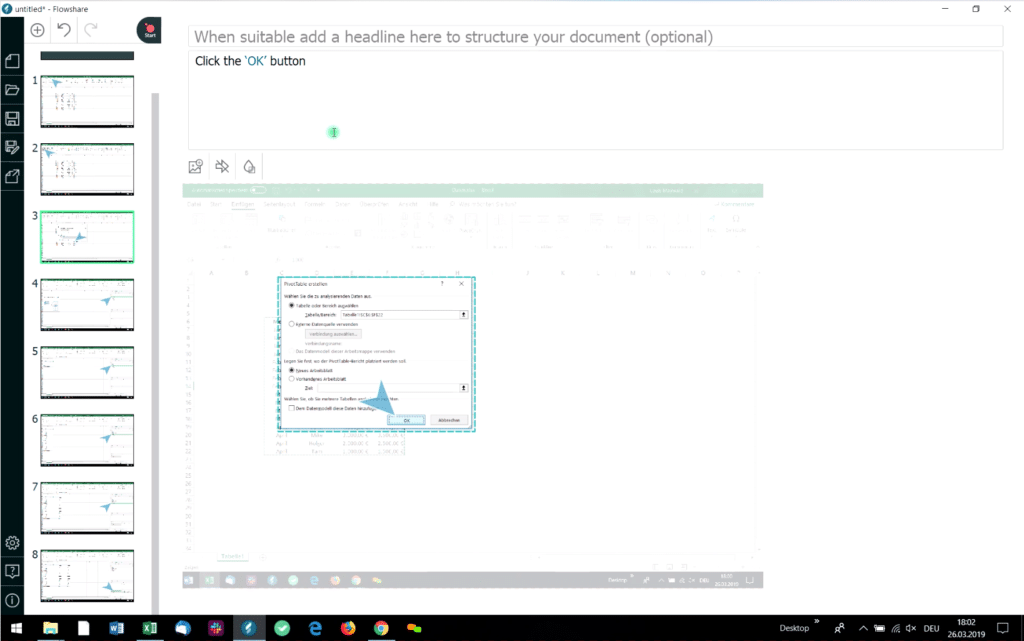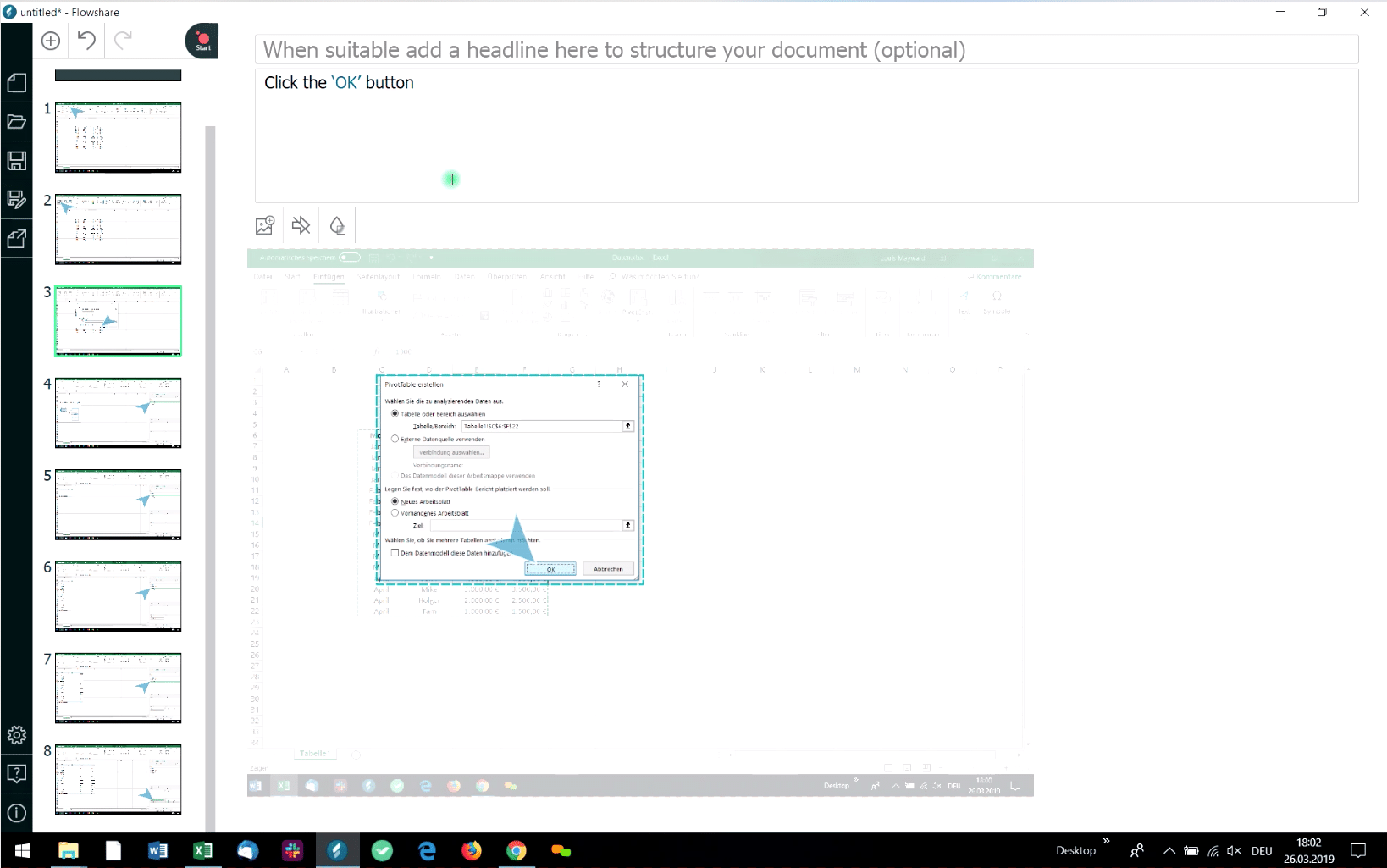 It takes time to personally impart corporate and software knowledge to employees. Especially if you don't have a process for it and need to create your own instructions.
With FlowShare you save this time by creating simple and uniform instructions – click by click in no time at all. Instructions which even employees without special computer skills or holiday replacements without in-depth specialist knowledge can understand.
Just try it out right away for yourself.
These are your benefits when you train employees with FlowShare.
Easily accessible
Simple, easy to understand and consistent instructions. Also suitable for users with little or no computer skills.
Time saving
Get new employees on board faster. Create instructions up to nine times faster than if you had to manually insert screenshots into Word and type texts yourself.
Compatible
Works with all programs running on Windows 7, 8 and 10. Export to e.g. DOCX, PDF, PPTX, PNG, HTML as well as many predefined or custom templates.
Download now and get started!
Test FlowShare Pro for 14 days free of charge and without any obligations. No cancellation necessary.