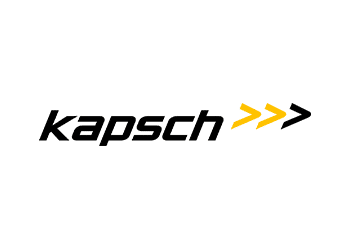 A simple image documentation tool with good export capabilities for further processing.
"Challenging Limits" is the motto of Kapsch AG. But the Austrian telecommunications group with more than 6000 employees worldwide also encountered some limits in the past when it came to technical support for employees – and now uses FlowShare for this purpose: With the help of the software, Kapsch employees are supported sustainably and their digital problems are solved.
What exactly is your role at Kapsch AG and what activities does it involve?
I am the CIO of the Kapsch Group, and among other things responsible for IT strategy worldwide and for all subsidiaries. In addition, I ensure the quality of all IT services of the Kapsch Group that are delivered to customers.
What is FlowShare used for in your company?
In the Kapsch Group, we have an in-house support center where employees can call if problems arise. FlowShare is used for online documentation during a helpdesk call, while the service desk employee shows the user the solution to his problem via screen sharing. The result prepared with FlowShare can be immediately sent to the user and also made available to the colleague from the service desk as parallel help.
What challenges did you have before using FlowShare?
How did you solve them back then?
So far we didn't have a solution. Until now, support was provided via screen sharing. With a lot of luck, the user took notes, and with a lot of bad luck, the same user calls again if he didn't remember the solution. Or another employee called with the same question, which had to be explained again.
What was your biggest concern when buying FlowShare?
Basically, we had no concerns. I liked the product very much right from the start. The reaction to our input was always fast and reliable and our feedback flowed into new versions.
Was there a hurdle that almost prevented you from buying?
We offer FlowShare internally as a service in our own software center and for this we needed a certain unit price, which we then found over the quantity. There were no technical hurdles at any time. Our wish to have the software center perform an automatic installation by the user was successfully implemented.
"The reaction to our input was always fast and reliable, and our feedback was incorporated into new versions."
What was the main reason to buy FlowShare?
We have been looking for documentation software that is easy to use for quite a while. Now we want to use our software center to check whether FlowShare is as popular with employees as it is with our decision-makers.
How does FlowShare improve your daily work? Is there a measurable positive influence on your colleagues and customers?
If the product is accepted by the employees, it will save a lot of time when documenting processes. All on-board resources and other tools we have used so far will be greatly optimized and simplified by FlowShare.
Which feature do you like most about FlowShare?
The elegant solution for the export function.
In your opinion, what are three other major advantages of FlowShare?
Elegant integration of FlowShare into the screen recording that not only clicks, but also keyboard inputs are considered. The easy export of different formats and the very good online help.
Would you recommend FlowShare?

Yes!
How would you describe FlowShare to someone in your industry?
A simple image documentation tool with good export possibilities for further processing.
Is there anything else you would like to add?
We really liked the fact that we were able to offer FlowShare to our employees worldwide in two languages. In addition, we hope that miraminds will keep up with the rapid development.
Download now and get started!
Try FlowShare Pro for 14 days free of charge and without obligation.
No cancellation necessary.